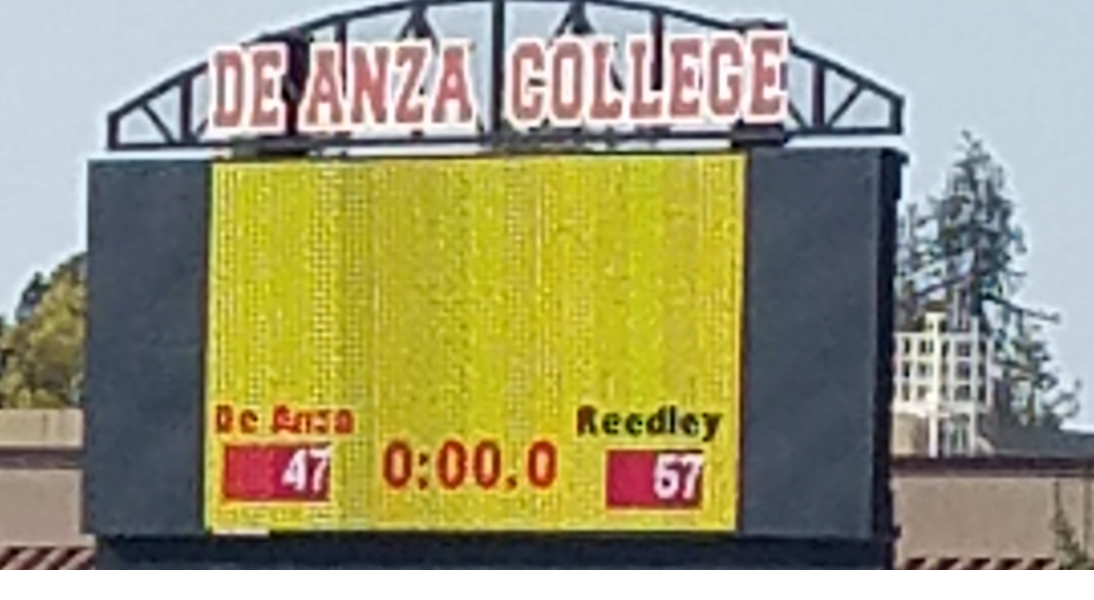 Photo By Renee Dauer
After one week of the 2018 community college football season, Reedley College is the highest scoring team in the state of California.
The Tigers opened the new season Saturday with a wild 57-47 victory over the DeAnza College Dons on Saturday in Cupertino.
Sophomore quarterback Randall R. Johnson was the offensive star for the Tigers, passing for 253 yards and three touchdowns, running for two scores and even catching a touchdown pass from Nicholas J. Clarke.
"We couldn't have made plays without our linemen," said Johnson after the game. "We played as a team, as a family."
Reedley was actually outgained 508-463 by DeAnza and both teams turned the ball over three times. But the Tigers had the only defensive touchdown as Lazavier Q. Moore returned an interception 13 yards for a fourth quarter touchdown and also led the defense with six tackles and was also credited with one half of a quarterback sack.
Reedley opened the scoring on a 29-yard touchdown pass to sophomore Okera Hutchinson. But DeAnza scored the next 13 points. A 25-yard field goal by Michael Hamman and a 1-yard touchdown run by Johnson gave Reedley a 17-13 halftime lead.
In the third quarter, Johnson connected with Daniel Baca for touchdown passes of 54 and 11 yards.
A 15-yard touchdown run by Johnson capped a 75-yard drive in three plays in the third quarter before Johnson's 58-yard scoring pass from Clarke ended an 80-yard March.
A 7-yard touchdown run by Michael Eddings closed out the Tiger scoring with 3:12 remaining.
DeAnza scored with 1:40 left to cut the margin to 10 points before Reedley recovered the ensuing onside kick.
Next up for the Tigers is a 1pm Saturday matchup at the Reedley High School Stadium with the 0-1 Yuba College 49ers. Last Saturday, Yuba jumped out to an early 14-0 lead over Hartnell before falling 34-28 on a touchdown with 22 seconds remaining. The Tiger defense will probably need to slow down Yuba quarterback Desmond Samples, who threw for 331 yards and three touchdowns against Hartnell.
By Will Goldbeck