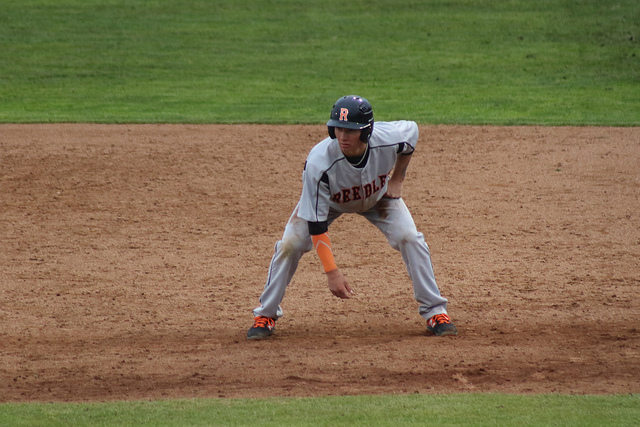 A three-week absence from Tiger Field will end Friday afternoon for the 2019 Reedley College baseball Tigers.
Before hosting DeAnza College of Cupertino at 2 pm Friday, Reedley was scheduled to travel to Monterey Peninsula College (weather permitting) for a 2 pm Thursday single game.
After the DeAnza game on Friday, Reedley is scheduled to host Monterey at 2 pm Saturday.
Reedley will get a rematch with Gavilan on Tuesday, Feb. 26 at 2 pm in Reedley. The 4-6 Rams erased a 4-3 Tiger lead on Monday with a seven-run seventh inning rally. The big blow was a three-run homer off the bat of Benjamin Prentiss.
The 1-8 Tigers had taken a 2-0 lead in the top of the first inning after RBI hits by Trestan Bumatay and Mitchell Silvas. Reedley added single runs in the fourth and fifth innings on wild pitches.
On Feb. 12 in Sacramento, the 7-2 Sacramento City College Panthers erased an early 3-2 Tiger lead by scoring five times in the third inning on the way to a 12-5 win. Silvas had a double, a single and drove in a run to lead Reedley's seven-hit attack.
By Will Goldbeck